I Am Groot
---
Sale price
$9.00
Regular price
$10.00
The Glitter:
Multichrome that shifts from driftwood brown to sage, moss, and emerald green, with hints of purple at strong angles. A truly enchanting polish, you'll want to see this one under every lighting condition you can reach!


The Geek:
Inspired by Marvel's Groot.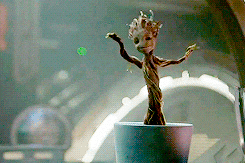 Swatches by @dsetterfield74 (direct lighting) and @Lucky13Lacquer (indirect/overcast lighting)  
Suggested Wear:
2 to 3 coats with or without base coat, topped with glossy or matte top coat such as Elemental Ward and We're All Matte Here.

Suggested Tear:
Normal nail polish removal methods (acetone or Scourgify! polish remover and cotton).
Shop by Finish
*Color-Shifty*
*Just Restocked!*
*Multichrome*
Related Products
---